MORE PERFORMANCE
Filtration systems with revolutionary MICROBLOC® Technology

MICROBLOC® Multi-Grade Filtration Media Elements tested 99.8% effective in separating water from fuel, removing solid contaminants as small as two microns in size.
Your Fuel Filter Water Separator Specialist
MORE PRODUCTIVITY
Filtration systems with revolutionary MICROBLOC® Technology

MICROBLOC® Multi-Grade Filtration Media Elements tested 99.8% effective in separating water from fuel, removing solid contaminants as small as two microns in size.
Your Fuel Filter Water Separator Specialist
MORE PROFITABILITY
Filtration systems with revolutionary MICROBLOC® Technology

MICROBLOC® Multi-Grade Filtration Media Elements tested 99.8% effective in separating water from fuel, removing solid contaminants as small as two microns in size.
Your Fuel Filter Water Separator Specialist
LESS ECOLOGICAL IMPACT
Filtration systems with revolutionary MICROBLOC® Technology

MICROBLOC® Multi-Grade Filtration Media Elements tested 99.8% effective in separating water from fuel, removing solid contaminants as small as two microns in size.
Your Fuel Filter Water Separator Specialist
GET THE GRIFFIN ADVANTAGE TODAY
Filtration systems with revolutionary MICROBLOC® Technology

MICROBLOC® Multi-Grade Filtration Media Elements tested 99.8% effective in separating water from fuel, removing solid contaminants as small as two microns in size.
Your Fuel Filter Water Separator Specialist
GET THE GRIFFIN ADVANTAGE TODAY
Filtration systems with revolutionary MICROBLOC® Technology

MICROBLOC® Multi-Grade Filtration Media Elements tested 99.8% effective in separating water from fuel,
removing solid contaminants as small as two microns in size.
Your Fuel Filter Water Separator Specialist
CORPORATE PROFILE
Griffin Group is a global provider of products and services for the filtration industry, utilizing proprietary technology developed from over 40 years of professional experience purifying petroleum-contaminated seawater. In 2003, our scientists developed the revolutionary filtration technology MICROBLOC® used exclusively by Griffin filtration systems. MICROBLOC® Multi-Grade Filtration Media Elements have tested 99.8% effective in separating water from fuel and can remove solid contaminants as small as two microns in size.
We manufacture our proprietary line of filtration systems as well as OEM/OES products in our own factory. ISO 9001:2015-certified, our factory capabilities include production lines for die-casting, plastic injection, and filtration product manufacturing. Griffin products include filter components, filter elements, as well as completed filters and water separator systems. Griffin's lab-tested filtration systems help save fuel, reduce maintenance costs, and prolong engine life.
News & Events
Griffin Filtration opens its distributorship application in the American countries in IBEX Tampa, Florida USA
Catch the last day to visit Griffin Filtration at the International Boat Builders Exhibition ( IBEX ) in Tampa, Florida
Please contact our global marketing team for a proposal or more information.
OUR CERTIFICATIONS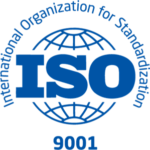 OUR ASSOCIATIONS